Are you wondering how to stay connected to SF State now that you've graduated? Consider joining an SF State Alumni Association regional chapter or group. When you join an alumni group you can reconnect with former classmates and get involved with the University!
Whether it's a group of Gators connected by our field of study, celebrating our diversity, or live in the same city; chapters and groups are the perfect way to stay connected to alumni wherever you are!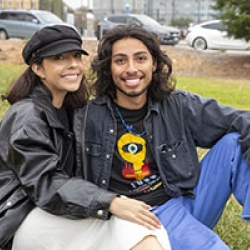 About us
The San Francisco State University Alumni Association (SFSUAA) Regional Chapter and Affinity Groups Program was established so our alumni have the opportunity and resources to connect with fellow alumni and the University long after they've graduated. The SFSUAA Regional Chapter and Affinity Groups Program serves alumni by building platforms to connect, by advancing the interests of the SF State community and by providing an array of educational, career-oriented, social and civic programs for alumni members.
Being part of a regional chapter or affinity group you will have the opportunity to plan one to two events per year, which can be social, academic, professional, philanthropic or student-focused. These could be anything from a happy hour to a beach clean-up — the possibilities abound. Regional groups are SF State alumni that are connected by regions of the U.S. or internationally. Affinity groups are groups of SF State alumni that share a common bond or interest. Affinity groups are united by interest, which could be academic, athletics, identity and/or professional. Both types of groups are self-governing, consisting of a president and communications chair with a group of volunteers that meet regularly, share alumni updates and stay involved with University engagements.
The below chapters and groups are organized groups of alumni and friends that support the mission of the SF State Alumni Association to foster leadership, create community and celebrate alumni to support student success. These alumni-led groups stay connected to their alma mater through hosting events, helping put together local and regional networking and service opportunities, raising funds to support student scholarships and plan activities to build camaraderie among alumni.
Counseling is an Affinity group that consists of Alumni that have graduated in the field of Counseling. 
Leadership Board
Chair - Rebecca Toporek 
Friends of the Greenhouse is an alumni and student organization that sponsors horticultural and botanical activities for students of any major, as well as staff, and local community members. SFSU has an excellent plant biology program supported by an extensive teaching collection of plants which presents students with an opportunity for enrichment and whole organism experience (i.e., horticulture) through the Friends of the Greenhouse organization. Excess plants from the teaching collection and occasionally from student research projects are made available to FOTGH for growing and offering in plant sales put on for the campus community each semester. Plant sales are the primary source of funding for the FOTGH alumni group. 
Leadership Board
President - Lisa Offringa
Secretary - Ariane Wilson
Volunteers - Carmen Domingo (Dean), Kai Burrus (Biology Chair), Veronica Giessler, J.R.Blair (Lecturer), Elliot Levin (Greenhouse Coordinator)
Journalism is an Affinity group that consists of Alumni that have graduated in the field of Journalism. 
Leadership Board
Chairs - Jesse Garnier (Associate Professor) and Rachele Kanigel (Professor)
Nursing is an Affinity group that consists of Alumni that have graduated in the field of Nursing. 
Leadership Board
Chair - 
Social Work is an Affinity group that consists of Alumni that have graduated in the field of Social Work. 
Leadership Board
Chair - Yuli Diestel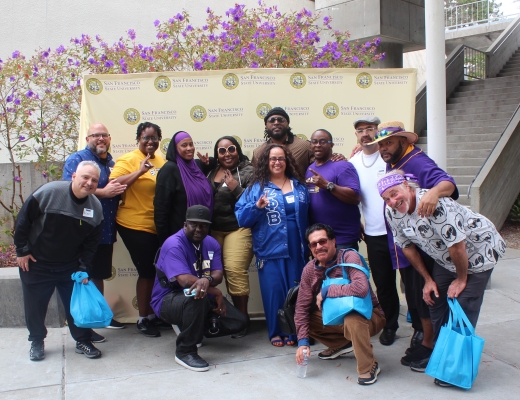 Event photos
Say cheese! Visit our gallery of photos from our alumni events through the years.