Are you wondering how to stay connected to SF State now that you've graduated? Consider joining an SF State Alumni Association regional chapter or group. When you join an alumni group you can reconnect with former classmates and get involved with the University!
Whether it's a group of Gators connected by our field of study, celebrating our diversity, or live in the same city; chapters and groups are the perfect way to stay connected to alumni wherever you are!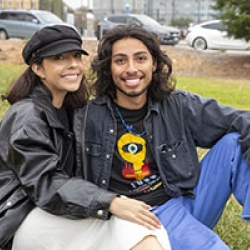 About us
The San Francisco State University Alumni Association (SFSUAA) Regional Chapter and Affinity Groups Program was established so our alumni have the opportunity and resources to connect with fellow alumni and the University long after they've graduated. The SFSUAA Regional Chapter and Affinity Groups Program serves alumni by building platforms to connect, by advancing the interests of the SF State community and by providing an array of educational, career-oriented, social and civic programs for alumni members.
Being part of a regional chapter or affinity group you will have the opportunity to plan one to two events per year, which can be social, academic, professional, philanthropic or student-focused. These could be anything from a happy hour to a beach clean-up — the possibilities abound. Regional groups are SF State alumni that are connected by regions of the U.S. or internationally. Affinity groups are groups of SF State alumni that share a common bond or interest. Affinity groups are united by interest, which could be academic, athletics, identity and/or professional. Both types of groups are self-governing, consisting of a president and communications chair with a group of volunteers that meet regularly, share alumni updates and stay involved with University engagements.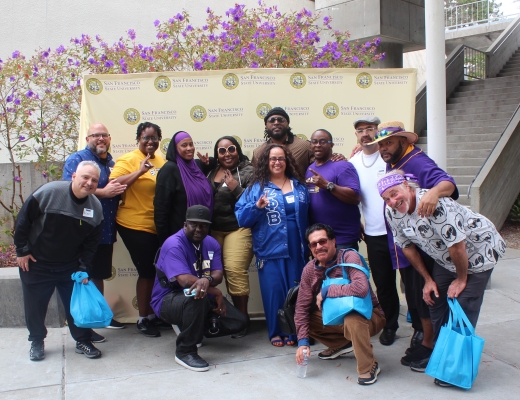 Staying Connected!