Five SF State authors to read during National Hispanic Heritage Month
October 2, 2023

Authors Julián Delgado Lopera, Assistant Professor Leticia Hernández-Linares, Norman Velaya, Professor Carolina (Caro) De Robertis and Joseph Cassara.
Graduates, faculty of SF State's Creative Writing program share powerful stories and poetry that reflect the diversity of the Latinx experience
If you're looking for a book to read during National Hispanic Heritage Month (Sept. 15 ­­– Oct. 15) that will transport you to different worlds within the Latinx community, then look no further than San Francisco State University's faculty and alumni. The University's Department of Creative Writing is home to award-winning professors and graduates who have written acclaimed works of prose and poetry.
Poet Leticia Hernández-Linares (MFA, '20) is both: A graduate of San Francisco State's MFA program in Creative Writing, she's now an assistant professor of Latina/Latino Studies at the University. Coming to SF State was a homecoming of sorts, she says, because of the University's legacy of social justice activism and its talented community of artists. "I'm excited to be a part of a long list of incredible writers in the Bay Area, poet laureates and other writers who have also gone through the program here," she said.
Hernández-Linares celebrates her Latinx identity daily through her teaching, writing and through San Francisco's Mission District neighborhood where she lives. National Hispanic Heritage Month just means her schedule gets a bit busier. "It's kind of like I'm going to the party all year and then everybody else joins me for the month," she added.
To learn more about her poetry and four other books by faculty or alumni, check out the list below: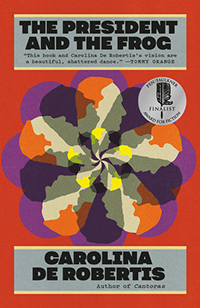 "The President and the Frog" (Knopf, 2021) by Creative Writing Professor Caro De Robertis
Uruguayan American author De Robertis has written several award-winning novels, and their latest was a 2022 PEN/Faulkner Award and PEN/Jean Stein Book Award finalist. "The President and the Frog" explores themes of justice and endurance in a story about a jailed former president of a Latin American country who incited a revolution and finds companionship with a frog.
De Robertis was chosen as the 2022 John Dos Passos Prize for Literature. Dos Passos Prize committee chair Brandon Haffner said, "De Robertis makes audible the beating hearts of people navigating a terrifying world. … But De Robertis' stories aren't so much interested in exploiting that terror for narrative suspense as they are in interrogating what compassion and resilience look like in the face of confounding policies and state violence."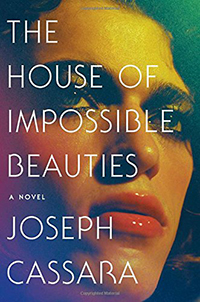 "The House of Impossible Beauties" (Ecco/Harper Collins, 2018) by Joseph Cassara, assistant professor and George and Judy Marcus Endowed Chair for Creative Writing
Cassara's debut novel fictionalizes New York City's drag ball scene of the 1980s through members of the House of Xtravaganza. The novel is an exploration of family and queer Latinx men at the height of the AIDS epidemic. Cassara's book was a finalist for a LAMBDA Literary Award in Gay Fiction. It received the Publishing Triangle's Edmund White Award for Debut Fiction, two International Latino Book Awards and the National Arts & Entertainment Journalism Award for Best Fiction Book.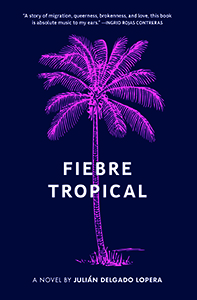 "Fiebre Tropical" (Feminist Press, 2020) by Julián Delgado Lopera (MFA, '15)
"Fiebre Tropical" is a coming-of-age tale narrated by Francisca, a Colombian teen who moves into an ant-infested townhouse in Miami. As her family learns to find their way in America, Francisca struggles to understand herself — and embrace her gayness. This is the Colombian writer's debut novel. Their book received a LAMBDA Literary Award for Lesbian Fiction.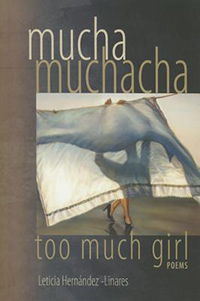 "Mucha Muchacha, Too Much Girl: Poems" (Northwestern University Press, 2015) by assistant professor of Latina/Latino Studies Leticia Hernández-Linares (MFA, '20)
A spoken word and performance artist, Hernández-Linares first created "Mucha Muchacha, Too Much Girl: Poems" as a spoken-word CD. Over time it became a book. Her poems are about different chapters of her life and her community, influenced by her positionality "as the first-generation daughter of Salvadorian immigrants, as a longtime Mission resident, as a feminist fighting against the hetero-patriarchy and then finally as a rookie mom," she said. It's also about gentrification and police brutality, she adds.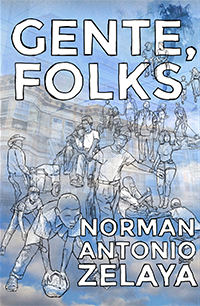 "Gente, Folks" (Black Freighter Press, 2022) by Norman Antonio Zelaya (MFA, '01)
Zelaya, a Nicaraguan American who grew up in San Francisco, writes stories set in San Francisco's Mission District about Latinx characters, many living in the margins. His stories wrestle with themes of gentrification, erasure and community. "Gente, Folks" short-story collection is his second book.